Unleashing the Power of Email Marketing: Why It's the Most Overlooked Engagement Strategy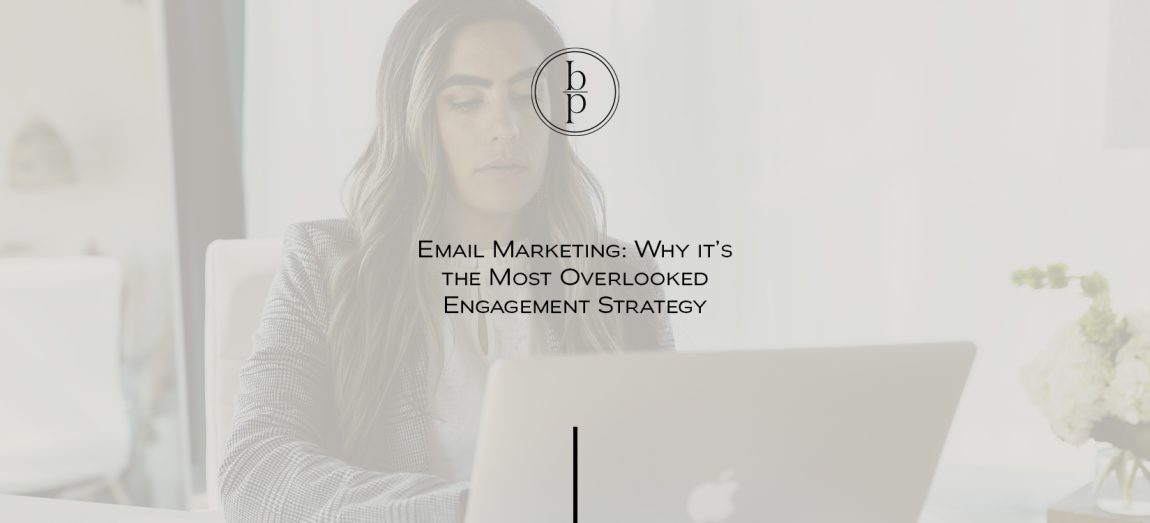 Any effective marketing approach must include email marketing (PERIOD). It's one of the best ways to develop a personalized and quality relationship with your audience and it'll be able to yield quantifiable results right before your eyes.
Clients of BP Creative Group know, we're sticklers for email marketing because of those benefits but there's a whole lot more that comes with email marketing that we want to uncover and unleash in this blog.
Relationship Marketing
Email marketing's biggest advantages is the ability to reach your audience. When a person signs up for your email list, they're giving you consent to contact them and send them updates, special offers, and other relevant content. As a result, they are more likely to interact with your emails and brand because they are already interested in what you have to offer.
Just like going on a second date! Your relationship will continue to blossom, only if you continue to water it.
Content Marketing
The content you provide must be useful to the receiver by delivering tailored messages to certain groups on your email list. If you have a list of clients who have recently bought a certain product, for instance, you may send them an email with promotions or related products. Or, if you're a service-based business and want to send an email to potential clients or an audience in the consideration phase, you may want to include case studies or testimonials. 
By customizing this experience, you're not increasing the chances for them to interact, but you're forming a strong connection with them, so that when the time comes – they'll think of your brand!
Personalized Marketing
The capacity to tailor your message is another opportunity of email marketing. You have the opportunity to make a more personalized experience by putting the recipient's name in your emails, wishing them a Happy Birthday or even segmenting your list to delivering strategic communications. As a result, over time, this can support the growth of loyalty and trust.
Just a little KLT – Know, Like and TRUST!
Inexpensive Marketing
Email marketing's affordability is another one of its main benefits. Traditional advertising techniques, like print or television or running costly social media ads may not be as effective as you'd like. Email marketing is a cost-effective technique to advertise your company because it allows you to reach a huge audience for a small investment.
Analytical Marketing
Email marketing also has the benefit of being measurable in terms of success. Important metrics like open rates, click-through rates, and conversions may be tracked, and you can use this information to decide how to optimize your email campaigns. This enables you to evaluate what is and isn't working in order to maximize the efficiency of your email marketing.
Final Thoughts
Email marketing can be an extremely useful tool to develop relationships with your clients in addition to advertising your business. You can keep your biggest fans engaged and continue to build loyalty over time.
Don't overlook the power of email marketing – we just gave you 5 ways to unleash it!
Don't know where to start? Reflect on your brand pillars, seasonal campaigns, or just reach out to us and we'll get that email strategy up and running!