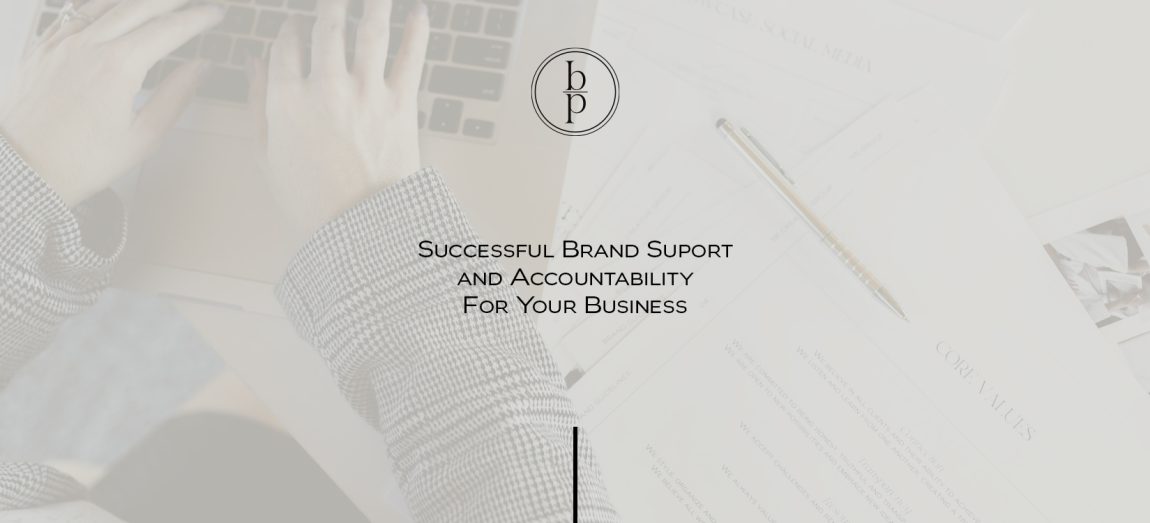 Achieving your goals comes down to two words, brand accountability. When you actively manage your brand through consistent check-ins, you create better brand awareness, brand engagement, and brand loyalty.
Think about the last time you checked in with reviews or testimonials. Chances are that this is an important piece for your business. And while you want to make sure all those experiences in the reviews go well, they are something you can't directly control.
What you can do is implement a strategic brand process that does ultimately affect your client's experience. Once you begin to implement more support and accountability around your brand, you'll begin to see success and your audience is guaranteed to notice.
How do we hold your brand accountable?
The success of your entire brand depends on the structure. Structure within internal processes as well as external practices. Every piece of where your brand is present should be reviewed. From special campaigns to seasonal trends, a quarterly review allows us to maintain focus on the bigger picture.
Here are a few ways to support your brand:
Foundation Management

The most important thing you can do for your business reflects back on your brand foundation. From goals to vision to customer touchpoints, this help maintains a steady focus and how your brand interacts with your ideal customers. By doing this quarterly, we want to review that the brand is going where we lead it and work with who we want it to be.
Consistency within the foundation starts with the team. From emails to accounting, each team member is a brand ambassador. If you haven't already, incorporate brand foundation training into your onboarding process. Their connection to the brand's values and story can help with each point in a client's experience.

Voice Management

The clarity in your voice is the best way to connect to your audience. Whether it's about quality, expertise, efficiency, price, or other features, it's important this content resonates with your brand and your client's needs.

Are the customer touchpoints platforms speaking to the ideal customer most effectively?
What small experiments can we make with our brand voice to more accurately reflect our mission?

Visual Management

The accountability and audit around visuals help articulate your brand stylistically on your marketing platforms. Think about a sensory experience – touch, taste, smell, etc. How does your visual aesthetic come through templates, photography, and videography? We want to ensure your brand templates are cohesive and we do this quarterly by asking these questions:

How well is our visual identity represent our core values?
What improvements can we make to improve our brand design strategy?
Final Thoughts
While integrating this knowledge and ideas is a good start, it's important to be honest if you need an accountability partner or more detailed checklists & resources.
If you want to get started on accountability that truly supports your brand this year, contact us.
BP Creative Group partners with brands that are committed to simplifying their marketing and amplifying their momentum. Are you ready for your branding and marketing to be seamless, consistent, and cohesive? Let's talk.