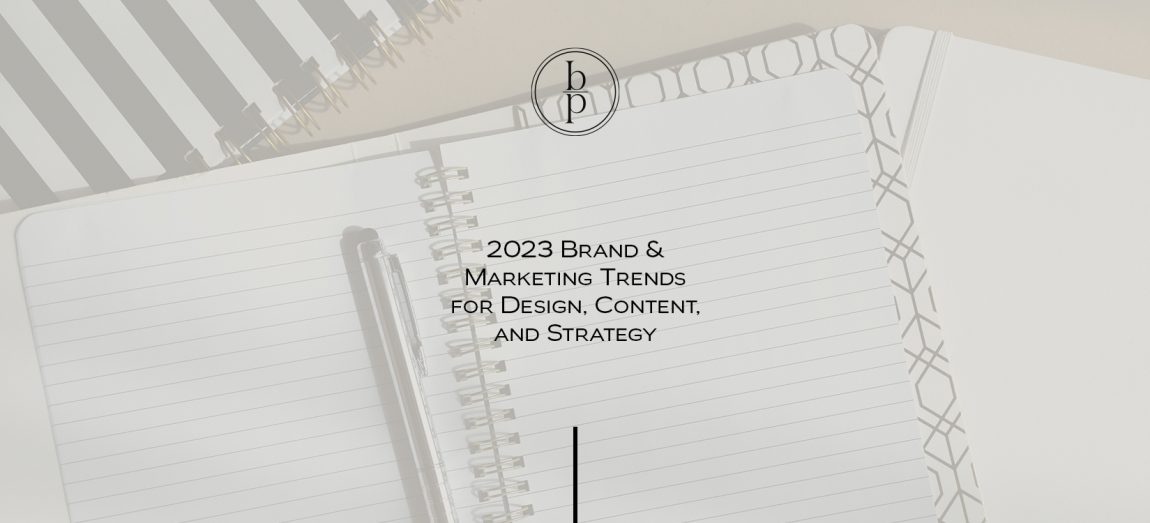 Before you turn the page on the new year, we thought we'd reminisce on the major shifts that have happened in branding and marketing.  We saw companies feeling more alive in their brands by going back to foundational pieces that consumers were wanting. More than anything, brands became more strategic and focused on building a more holistic brand that actually stood for something. In 2023, we'll see this trend continue as well as a few other new players. 
Design Trends in 2023
Visuals will become more strategic and personable. Gone are the days of stock photos and distracting elements to just put out there. Consumers are becoming more acutely aware to look for your style and aesthetic.  
Throughout portfolio imagery or brand/team photography, your audience's eye is looking for a hierarchy. Something that leads them into understanding your style a little bit more. 
Whether a product photoshoot or a new ad campaign, remember to focus on the actual product or design, rather than other details.
Here are a few ways to incorporate design trends in 2023:
Allow for more breathing room in your designs
The usage of your color scheme should be simple and less distracting
Customizations are necessary for particular platforms, such as a mobile-friendly website or Facebook vs. Instagram posts 
Don't knock typography. Viewers spend less than 15 seconds on a website.  Keep that in-mind!
2023 will bring us a 'less-is-more' mentality and I don't know about you, but we're here for it!
Content Trends in 2023
While this will sound familiar from 2022, content will still be essential! 
But, the most resonating content will be authentic, transparent and real!
It's time to peel back and have a real conversation with your audience. No more jargon or industry terminology!
Here's how to use content trends in 2023:
Refresh your bio on digital platforms to include more personality 
Go Live! Offer content in a variety of ways for your audience
Reframe your content in different ways and even tone of voice for different platforms 
Update content regularly. Set aside time or even an alarm to work on refreshing content on the website. Google now wants to see 500-1000 words in a blog or on a page.
Rephrase and stop saying the same thing as everyone else. If you're boutique, try luxury on for size.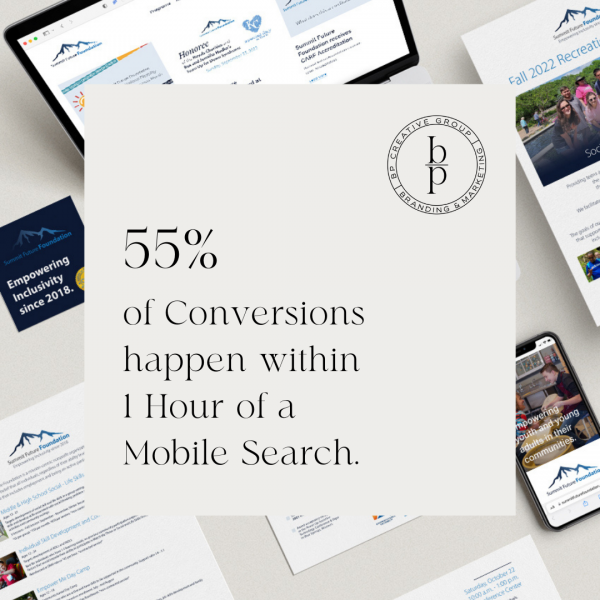 Strategy Trends in 2023
We're saving the best branding and marketing trend for last, hence our favorite topic!
It's time to go deeper and more laser focused in 2023. This will be the year where brands start to differentiate themselves or should!
We're seeing an upward trend of focusing on the client and their needs. When is the last time you analyzed your audience or ideal client?
Becoming more intrinsically aware of their preferences and needs will help the advancement of your branding and marketing. 
Do you know what gets them up in the morning or what they'll do after you solve their problem?
These questions will start to guide a successful strategy.
Try strategizing these trends in 2023:
Value-based marketing and sharing your values
Goal-driven. Saying what you mean at the beginning of the year. And, sticking to it!
Organic keywords in your content marketing.
Checking on the data! Numbers don't lie. If "likes" aren't getting you there, what do you need to be monitoring instead?
Final Thought: if you're looking for 2023 to be your best year yet, start implementing a more authentic approach to design, content and strategy! Your audience is much savvier than you think. 55% of conversions (purchases, calls, sign-ups) happen within 1 hour of a mobile search. Keep that in-mind when you're updating platforms through design, content and strategy. 
We'd love to help you unleash your authentic brand in 2023, give us a shout and let's get started!