Effective Strategies to Boost your Brand Awareness in 2023 for Authentic Marketing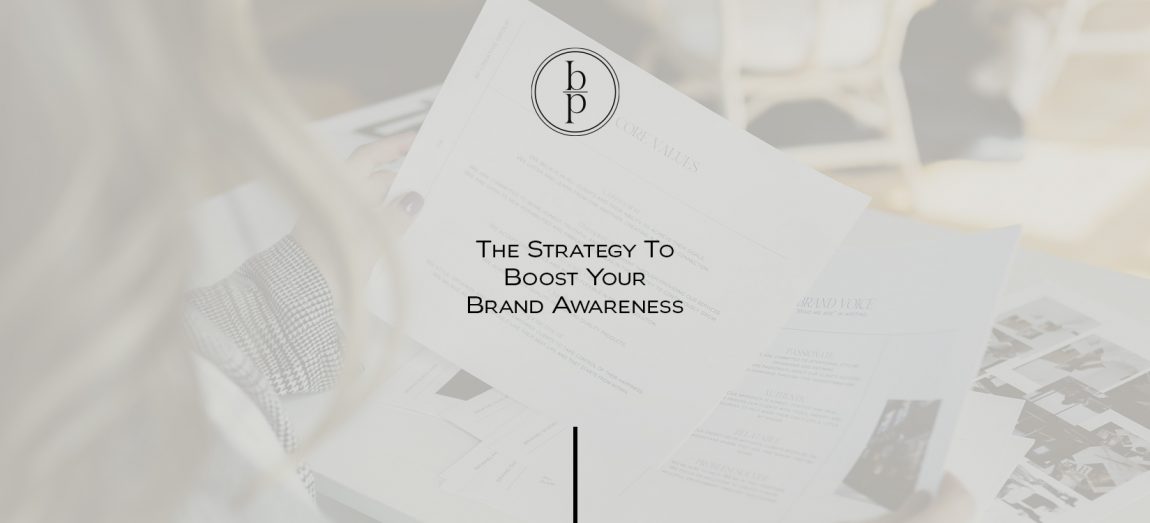 Over the past 15 years, we've seen a trusted brand goes hand-in-hand with a scalable one. But, if your audience doesn't know or trust you yet, you'll have to pull back the curtain and develop a solid brand awareness strategy. Here are three tips to boost your brand awareness in 2023 to help your business scale.
Establishing A Brand Opinion
If your brand hasn't established a personality, narrow your focus here. When you share your unique opinion or voice, you'll start attracting like-minded clients and customers and separate from those that aren't.
What's your point of view of your industry?
How would you speak with a client/customer if you were in a meeting?
How are you leading clients/customers toward the solution – what keywords come to mind?
When you embrace your authenticity, it gives you the freedom to differentiate your brand in the market.
Know Your Target Audience
A foundational piece that typically gets skipped is defining a client or audience. 
Before you get too hard on yourself, give yourself a break because it takes some serious time to dive into an ideal client. 
These people need your product and service the most, so why not spend a little more time knowing everything about them.
Here are some key pointers for a client overview for brand awareness:
What type of content do they like consuming? Snippets, Video, Blogs, etc.
What channels are they on? List out exact places by priority.
Where will they interact with your brand?
How will you measure these channels?
Who can you ask for feedback?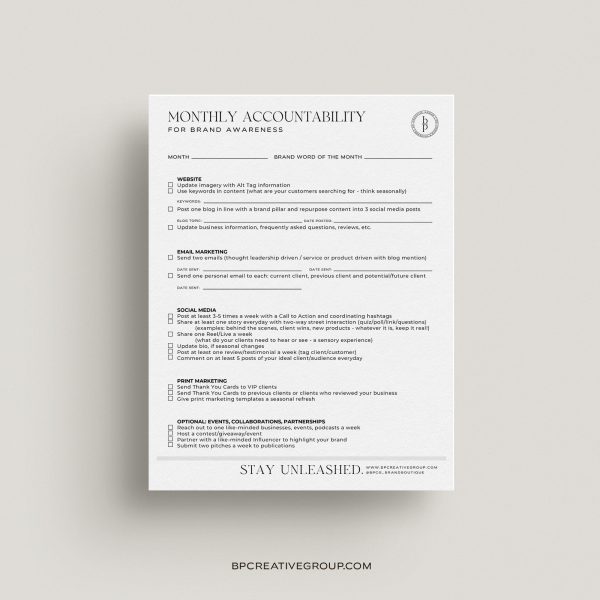 Double-Down on A Multi-Channel Marketing Strategy 
Question for you: Are you putting all your eggs in one basket? Are you focusing on only one platform?
When developing the brand awareness stage, you'll want to spread the (right) message on a variety of platforms.
Why do this? Your audience may interact with your brand and content differently.
You might have to create separate content strategies for each platform.
Website
Email Marketing
Social Media Marketing
Print Marketing
Partnerships and Collaborations
Feeling a bit excited like us, go even further with brand-related hashtags and tracking, like our monthly accountability (download below).
Final Thought: if you are in business – you'll want brand awareness to be a goal. Map out how you will track these initiatives. 
Encourage the right audience to interact with your brand by using the right platform and a unique opinion. 
Cheers to boosting your brand awareness in 2023!