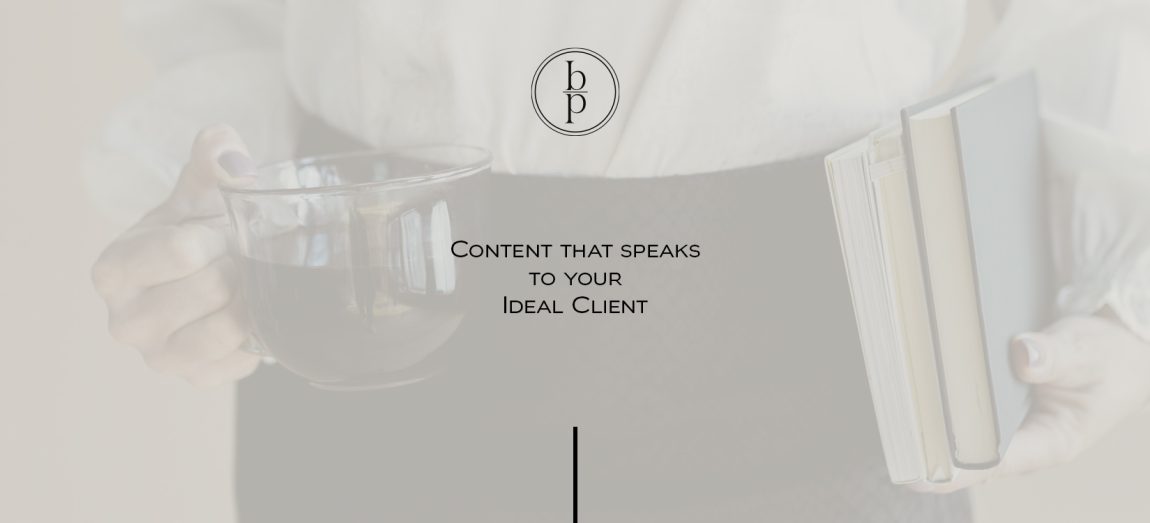 Let's take a minute to think of something everyone likes. What comes to mind? Coffee? Some people aren't hot drinkers in the morning or prefer tea. Cheese? As strange as it might be, not everybody likes cheese. Vacations? Consider all the options – relaxing vs. adventurous vs. wherever the road takes you.
This exercise is pretty hard, right? People make choices based on likes, wants, and needs. Choices that are motivated by our personal preferences.
This is the same for businesses, services, and products. There will be people who love your product or service – can't get enough of it. And others, won't see the value.
Knowing how personal this is, we start to understand that a 'one size fits all' solution isn't ideal for a marketing strategy. We're focusing on how to take a surface-level understanding to a more in-depth approach to your marketing strategy. In this article, we're going to define your ideal client and refine your content.
Are You Ready?
What's an Ideal Client?
Before we jump into the fun stuff, let's fully understand what an ideal client is.
An ideal client is someone who interacts with your business because their needs are being met. But, we're on a mission to develop a more comprehensive understanding.
Let's look at the example of a luxury, boutique hotel. They aren't looking for just any traveler. Yes, many people want to take a vacation, but most people are not their ideal customers. Their marketing will not be geared toward children, recent college graduates, or adventurers.
Instead, they will focus their marketing efforts on high-income professionals – likely 30s – 60s – who want a relaxing vacation with luxurious amenities. 
Defining these few key persona items will help lay a foundation for who the client is.
We begin to take a peek at how our ideal client experiences our product or service to help solve their problem.
And, through our marketing efforts – the goal is to gain loyalists, trust-worthy clients that advocate and recognize your unique solution(s).
For example, one BP Creative Group client came to us with a broad ideal client list. They wanted to reach business owners and professionals. Vague, right? This was too broad and didn't resonate with anyone. Through our work together, we helped them refine their ideal client into something targetable: financial advisors with teams who are looking to expand their marketing efforts. This narrowing allowed us to address key problems their customers faced so their content is more in-depth.
How do you work with an Ideal Client?
When we work with clients, our in-depth strategy work begins with understanding all products and services. Failing to completely understand the ins and outs of these will leave a lot of questions when you're marketing.
Next, we uncover many areas of an ideal client. If this is not thorough, you'll be likely to spend a lot of time, energy, and money marketing to the wrong people.
Knowledge about your product and service
We want to take a customer's point of view in this section. With our in-depth strategy for your client, we want to create as many experiences from your client's point of view.
Where are they now? How do they feel and how do they want to feel? What does an average day look like? What problems or challenges do you solve now and how can you continue to work with them? What benefits them most?
We take this information along with our research to determine who finds value in your offering.
This is the juicy stuff dipping below the surface. There might be a few goals for your product or service, but start to go below the surface level on why they want to interact with your brand.
For instance, someone might go out and buy a candle because it's the holiday season and they're looking for a holiday scent. Great! But, when we go beyond their basic need, we find out, they are looking for a holiday-scented candle with quality ingredients because they are hosting during the holidays and want to mask the turkey smell by creating a beautiful ambient experience.
Maybe your current marketing addresses the basic need, but the exercise of outlining their ultimate goals will help connect with them on a much deeper level.
And, your content can begin sharing those values and unique perspectives.
Use your resources
You have untapped resources at your fingertips! Past clients hold a lot of information and will reveal it through reviews, testimonials, and case studies.
Take some time to sift through these. Bonus: Ask for some up-to-date reviews from past clients!
Are there any commonalities or phrasing? This is a valuable step in marketing that we can't get enough of!
Or, interview your existing clients that best fit your ideal client, here are some questions:
How did your customer find your business, service, or product?
What specific challenge or problem has your product or service solve?
How are they using your product or service?
Was anything unclear or needed more explanation about your product or service?
Why did they choose your product or service over another?
Asking the right questions will help you learn more about your ideal client.
Strategize a plan
It's not enough to do all this work and not do anything with it. Defining your ideal client is just the start.
Let's put this time, research, and information to work.
Your marketing strategy is heavily influenced by your ideal client. Specific clients engage and interact on different platforms.
The big question is: Where are your customers? 
Outlining how you will use platforms, such as websites, social media, email marketing, and print will take the overwhelm and guesswork out!
Your energy will be refreshed because you'll know exactly who you are speaking with and how to best connect. Remember, purchases are an emotional decision. We must be in tune with their behaviors on these platforms to have a conversation.
Final Thoughts
We're just going to lay out there; all marketing is pointless if you're going after the wrong client.
We want to make sure your marketing is simplified so that it isn't a daunting task anymore. By taking a little time to define your ideal audience, you'll continue to improve your business practices and connect deeper with your audience.
We don't want this to be overly complicated, so if you're second-guessing – reach out to us, we're happy to help!!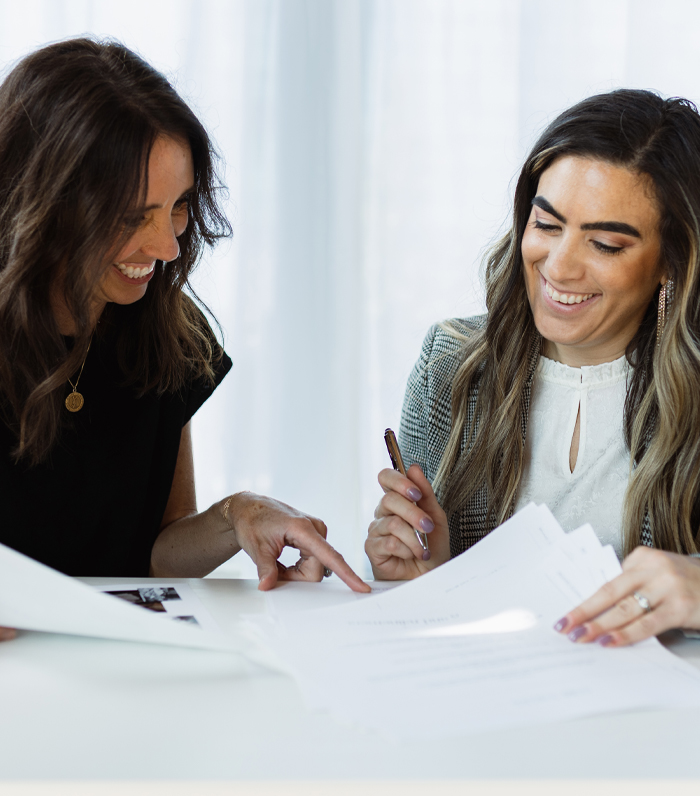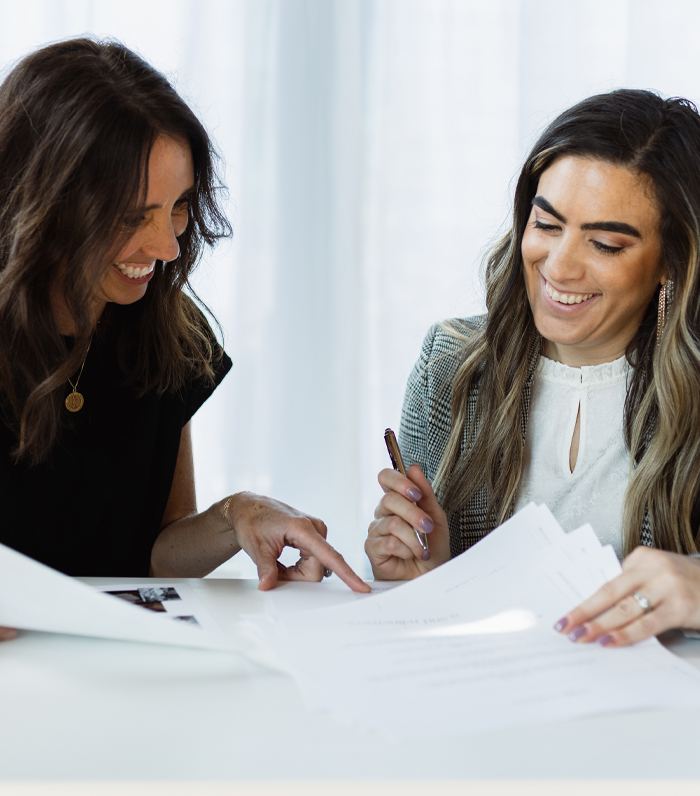 BP Creative Group partners with brands that are committed to simplifying their marketing and amplifying their momentum.
Ready for your branding and marketing to go beyond the surface, let's talk.