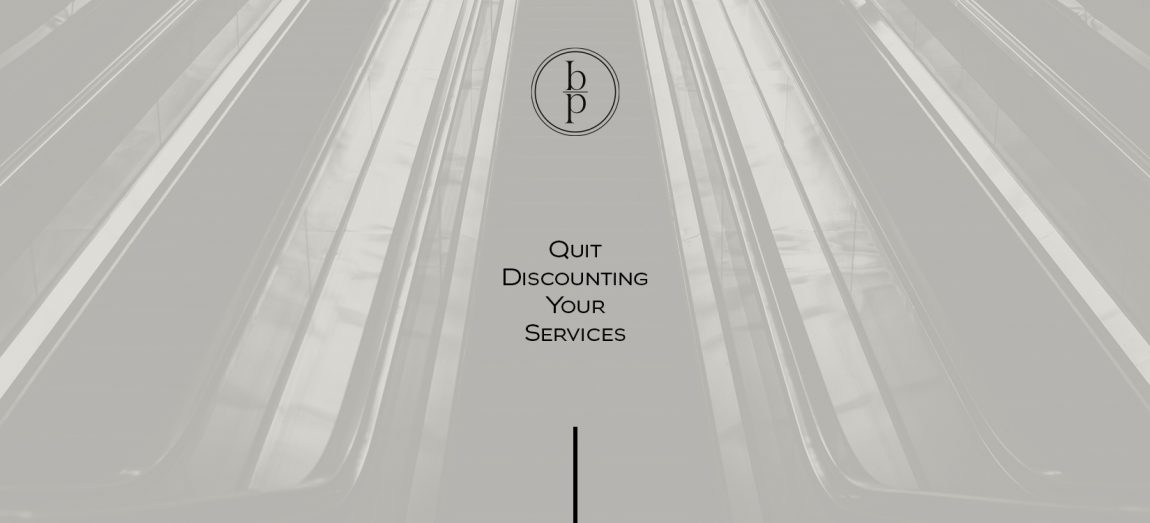 BUSTED! You're about to pull your hair out and annoyed with pricing services.
You've come to the right place – we're breaking the silence on pricing and discounting your services.
We're highlighting this conversation, not because offering a discount is 'bad,' but to give insight on what discounting or mis-pricing your services does.
First, quit putting so much emphasis on pricing, he's not really the issue.
We're willing to bet you've been to the dentist lately.
Did you receive great, in-depth service? Get your teeth feeling 'normal' again? Polished and healthy?
Bet you didn't blink an eye at paying, either.
So, why when it comes to your in-depth services, you discount?
When it comes to pricing your services, the real issue isn't pricing, let's get to the root issue (no pun intended): VALUE!
How are you conveying value? Does your content do your services justice? What value are you *really* adding to your service?
These questions should help guide how you sell your services.
Here's what discounting services & pricing, without showing value will do:
Highlight Low Quality. When you're competing solely on price, you'll attract a lower quality buyer.
Lack of Confidence. If you don't feel confident in your services, pricing or value, it'll show. Be straight-forward, honest and value-focused!
Lack of Funds. Remember, discounts or lower pricing adds up over time! 
Discount Alternatives
Considering discounting your pricing? Try these instead…
Offer an additional service with services paid in full
Package your popular services as a bundle
Offer limited time pricing during the slow season
Pricing Moving Forward
We challenge you to stick with your pricing and the value-added approach to your services. 
Rather than looking around in the industry on what everyone else is doing – start providing value, actionable tips, transparent conversations, and engage with clients who respect you and your pricing!
Takeaway: Quit apologizing and put your value-foot forward.
In the market to upgrade self-confidence, BPCG
Loved reading this? Subscribe to our newsletter!