Create clear Brand Language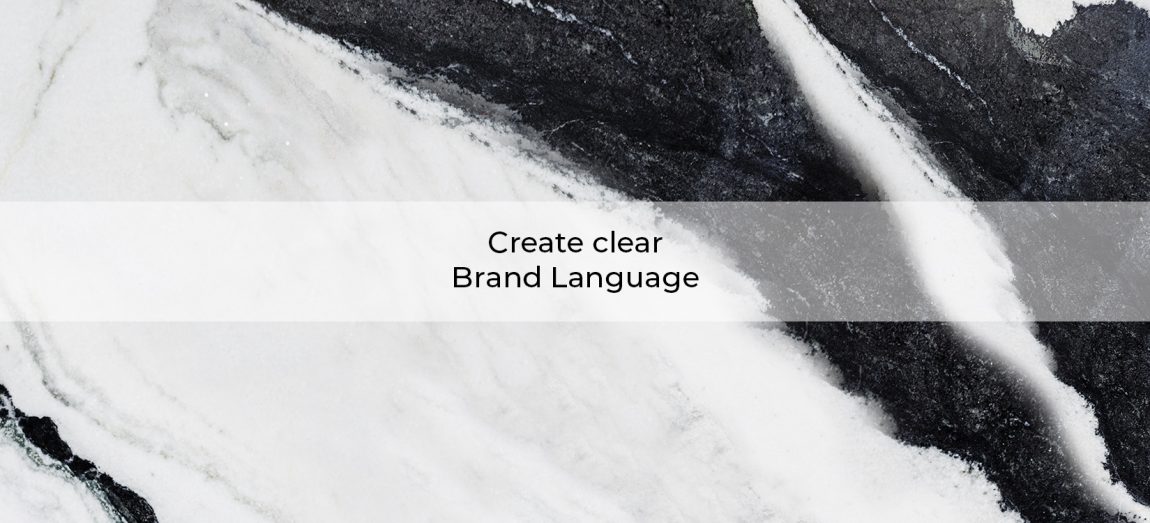 Establishing your brand foundation may have been an emotional or even stressful process. And, conveying your brand's personality to your audience isn't always easy either on so many platforms. Of course, when it comes to branding – your logo, color palette, and fonts are easy to stick with, but your brand language is what will truly influence your audience. And, that, needs to be consistent!
Let's discuss.
It's crucial to adjust the messaging you use to reach potential clients and customers, in order to ensure that you communicate the right message on the right channels. But in addition to adjusting your messaging and platforms, we should determine the personality and tone of voice of your brand.
During the brand strategy process, we examine your brand personality and your ideal client's personality to help guide and establish your voice and how to best communicate effectively.
Here's a few questions to define your ideal client's personality:
How and where do they search for information?
What are their pain points and what do they value?
What do they want to know?
Next, it's important to identify your messaging:
How do we want to be portrayed?
Who are we creating content for?
What do we want to offer to our ideal client?
What sets us apart from our competitors?
Now that you've nailed down more specifics on your ideal client and messaging, we can dive into your personality to create content that resonates with them.
Speak your language
This is our favorite part of the brand process! We provide a list of adjectives that you'll pick from to describe your brand personality. We recommend no more than 5 to represent your brand.
Adjectives like: Luxe, Natural, Bold, Impactful, Dependable – words that will drive your brand's personality. We will leverage these words to match your brand's tone of voice in all content marketing.
The language and tone used in your content should ALWAYS match the personality of your brand, on all platforms!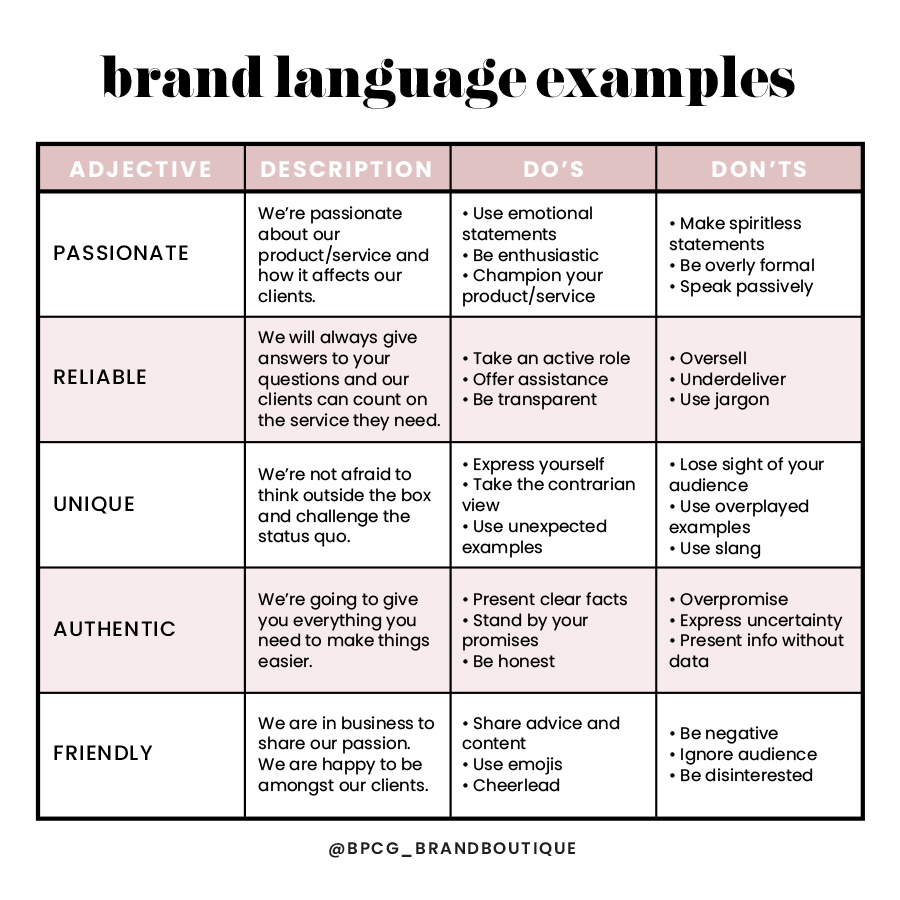 And, now Build the Relationship
One key take-away is that consistent language, tone and personality should always represent your business's mission and vision.
Develop an authentic, connective language that is true to what you, your employees, or even your website will speak about the service you provide.
And bonus, your ideal client will always keep that in-mind and may even refer to your business with the same adjectives you've given your business.
---
Thinking of shifting your brand language? Schedule a quick call to us to determine if you're in-need of a rebrand or restrategize your branding.