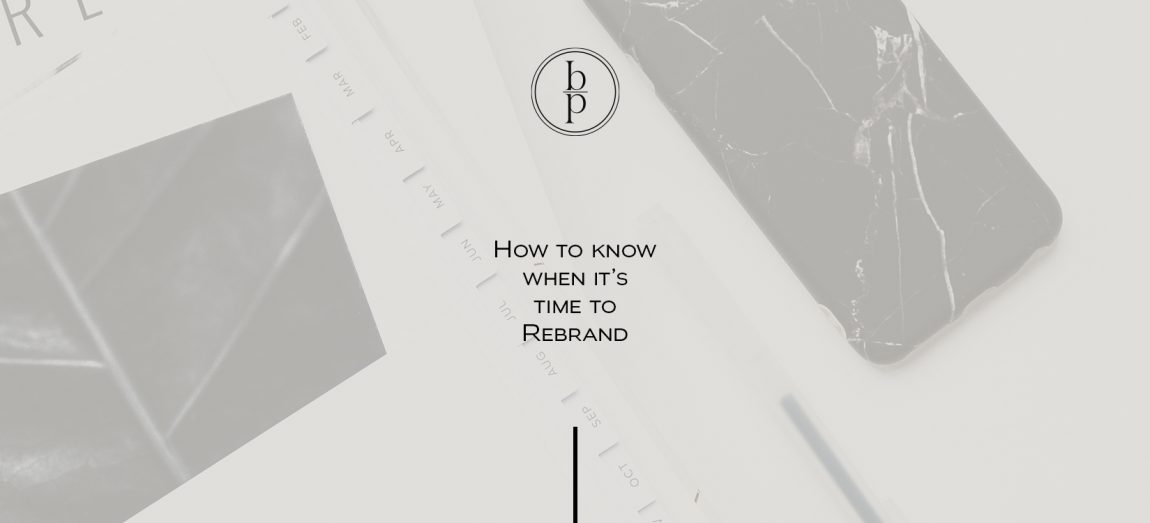 First, we need to break down what is a brand and when to rebrand.
A brand is external. It's what people say about your business when you're not around.
Your "brand" is what your client thinks of when he or she hears your brand name. It's everything —both factual (i.e. the tiffany blue box) and emotional (i.e. it's feminine and luxurious).
A brand is your reputation, the feeling people get when they think of your business. Every business has a brand, whether you like it or not. Your brand is who you are, what you do.
---
So, are you thinking of a rebrand? Or, feeling a little embarrassed to brand or market anything because it no longer aligns with your business or isn't cohesive with your products/service offerings?
Or, maybe your audience perceives your business as something else!
It can be a horrible mistake or a huge success – think of your internal branding goals that you want to achieve. Does your brand reflect those goals?
Here's 3 reasons when you know it's time to rebrand
Business or audience Growth
Revamped your products or service offerings? If this growth has led to new markets or touches upon a solid foundational branding strategy that no longer reflects the business – you're ready for a rebrand!
Outdated or Trendy look
Got cute with a DIY, trendy brand design initially? Without little meaning or differentiation in your market – you're ready for a rebrand!
Target Audience or ideal Client change
Attracting an audience that no longer speaks to your mission and vision of your business? If you want to broaden your audience, it's time to revitalize the brand to be trustworthy and reliable. We say, you're ready for a rebrand!
Pro Tip: You'll want to be sure to create a detailed timeline for this major aesthetic shift. Will it overlap a marketing campaign? Is it do-able, so that it's not a stressful or rushed process?
Before communicating your rebrand: make a list to include your website, stationery, collateral, templates, signage, etc.
To Rebrand or Not To Rebrand? That is the question!
And, good luck – it's an exciting process, a proactive change for the business and one that will embrace your new phase in business.
If you're look for more information – here's what to expect on our rebrand process.