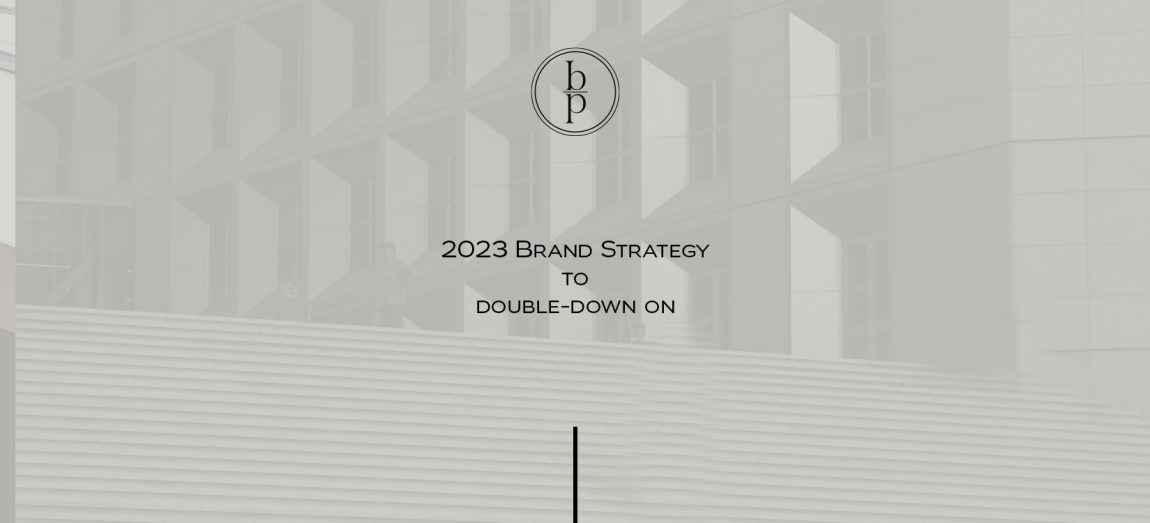 As we start to close 2022, we reflect back on the transitions we saw within our clients and business worldwide. Digital marketing became a playground for endless possibilities to interact with customers, making us put the gas pedal on brand positioning strategies. As a result, we established better internal systems to analyze goals more thoroughly. Making the importance of unleashing foundational brands crucial for the authentic relationships customers continue to crave.
Purpose, price and quality are all factors when it comes to decision-making. Of these, brands are more likely to seek purpose as their lead decision-making factor (Global Marketing Trends Report of 2022). Because purpose is such a high contributing factor to a brand, it is important to have a strong foundational strategy in place to clearly outline and align purpose. 
Brand Mission vs Purpose Statement
A purpose statement focuses on the future, while mission guides you everyday. A purpose statement defines the reason your company exists—beyond making a profit. It also emphasizes how your product or service positively impacts the people you serve.
Your purpose statement should be the vanguard to push your company forward.
Tips to Uniquely Position your Purpose
Purpose-positioning requires alignment and accountability. How often are you referencing your purpose statement? From purchasing to hiring, your purpose statement should be the guide for all internal decision making.
Take client experience to another level! The essence or purpose of your company is amplified through the voice of brand messaging. Speak in your unique tone with your customers and clients.
Peel back your marketing with purpose. What would it look like to be a little more honest and transparent within your marketing channels and goals? If you've failed to stick with goals after February 1, we recommend reflecting and tracking monthly what's most important to fulfill your purpose. Goals-on-Purpose are the truest way to move the needle forward.
Activating your purpose in 2023 will allow your authentic brand to take center stage without the need to be so perfect and on so many different marketing platforms.
Positioning with purpose will fully focus on the health of moving your purpose forward, by connecting with your ideal customer, client and audience. Failing to do so, will find it difficult to connect with an audience who needs you, all of you.
On Purpose, BPCG
Loved reading this? Subscribe to our newsletter!