Top Three Website Design Trends for 2022 that we're loving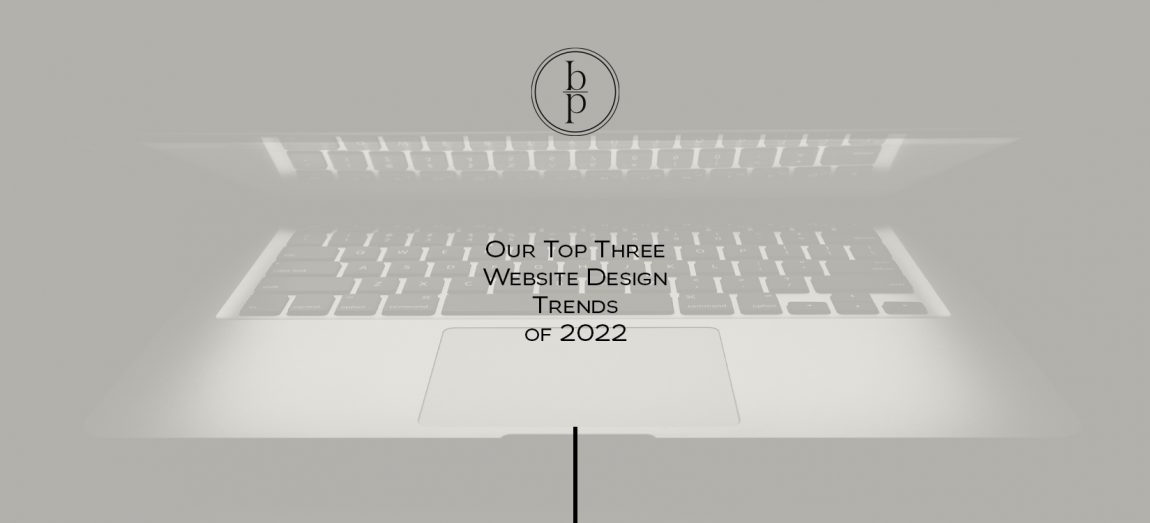 This year, we're taking it all in for web design. That's because of its interaction with so many platforms on the digital space. We're immersed in many, innovative website trends, but for 2022 – we aim for a few approaches to create that relationship with technology.
Top three trends we're loving
Simplicity
Creative Photos
Illustrations
01. Simplicity
The key for 2022 is to create that timeless, modern aesthetic with simplistic characteristics. Simplicity through fonts, colors, white space, content and even template designs. Creating that modern twist allows the viewer to stay focused, with eye catching copy. People want to get to where they're going quickly, so a simplistic template will allow for that. And bonus: keeps your bounce rate low!
Why this simple trend? We know a simplistic website design is much more appealing to the viewer and creates an authentic touch for a brand.
02. Creative Photos
Beyond the lens, websites are showcasing products through 3D simulations. This visual approach allows for the viewer to understand a more accurate representation of a product. Don't get us wrong – we absolutely love photography and especially brand photography, but when clients don't have enough time to plan an entire photoshoot, renderings are a perfect way to get eyes on your product right away.
And, we're loving this trend because it will eliminate the challenge of wanting to see it in-person before purchasing.
03. Illustrations
Come on, have a little fun! Mixing patterns and textures from your brand guidelines into your website is sure to spark a little curiosity about your brand personality. Graphically designed artwork takes you out of the box and with a website, sometimes you feel stuck in certain boxes.
Through this trend, of adding a little more flair to a website, creates a cohesive approach to other digital platforms, like social media and email marketing. Bonus: resonates to strengthen your brand awareness!
---
Before you jump in and start editing your website – think about if these trends are on brand? Which one(s) are you ready to lean into?